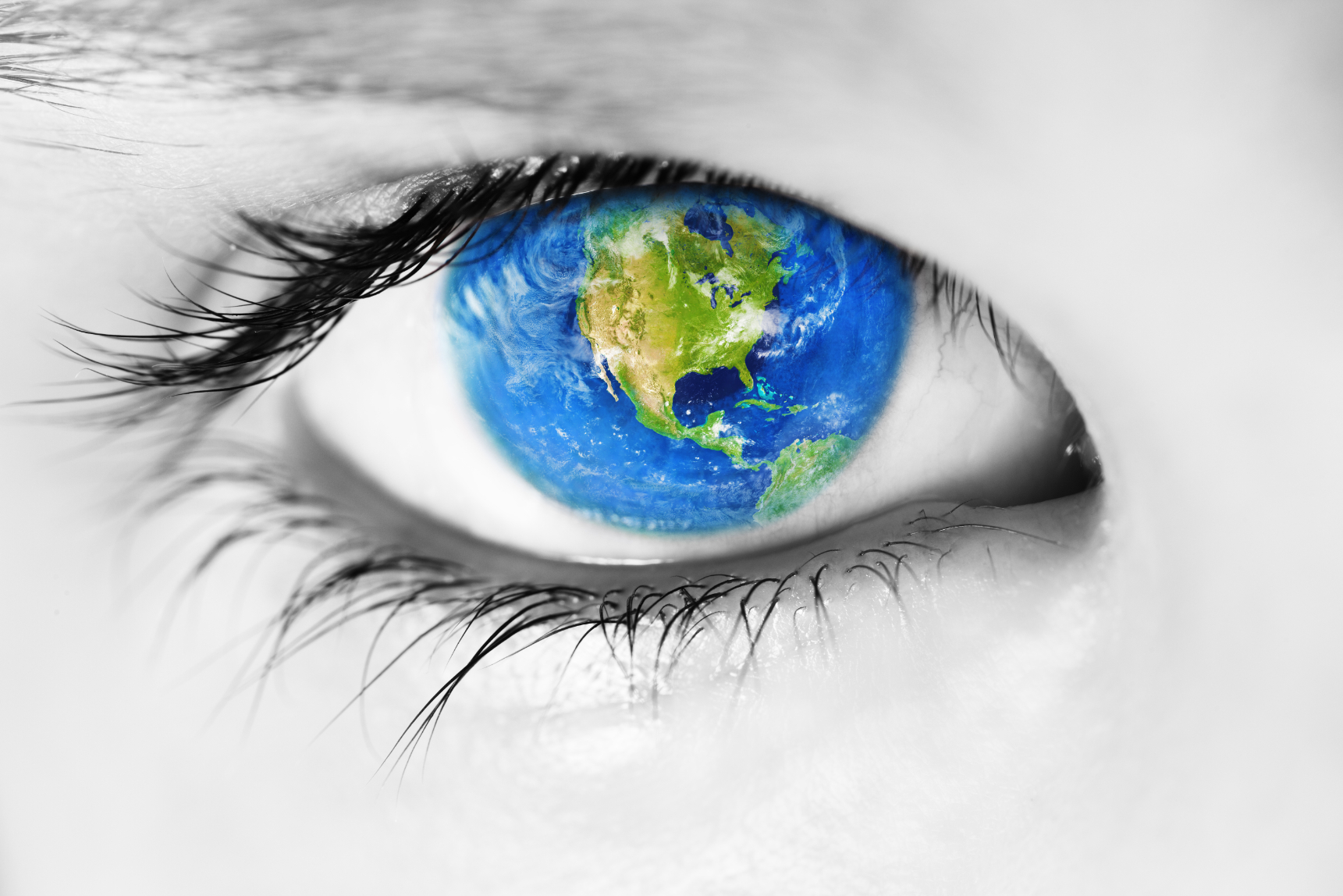 Our hotel not only respects the Planet 21 bronze level commitments but even more, as you can see below. We have listed our Mercure Cannes Mandelieu commitments in full transparency. Our actions, in summary:
# ANTI-WASTE : preventive maintenance, seasonal restaurant card, Phenix partner, limit paper consumption via a vast project to digitalise media, offer to reuse sheets by default (stays > 1 night), monitoring of consumption, general switch in rooms, renewal of low-energy lighting, washing at less than 60° if possible, information on accessibility of destinations by public transport, business transport services
# ANTIPLASTIC : ban individual plastic toiletry cups and bottles, eco-pumps for shampoo in the room (soap to come), ban straws and plastic stirrers and replace them with paste/cardboard utensils, ban plastic water bottles in the room during 2022 and replace them with a Tetra pack bottle (made in France)
# WASTE-RECYCLING : wastewater collection, waste sorting: coffee capsules, glass, yellow, brown, food waste; renovation policy based on internet/external recycling of furniture, search for sustainability, inclusion of regional markers in purchasing policy
# BIODIVERSITY : use eco-labelled cleaning products, favour organic products in the shop: 100% of jams will be organic from March 2022, 100% of macerated oils are organic, 80% of the aperitif range is organic, ban endangered fish species
# SOCIETY-WELLBEING : deploying the WATCH programme on child protection, favouring suppliers made in France, local wherever possible: Aix&terra, Dvine, Brasserie du Comté, Nuxe, Cornilleau, Saint Jean, ... maintenance partners for green spaces and cleaning companies, sharing best practices between member hotels, meeting different dietary needs (vegetarian, vegan)
Jam 100% Organic Aix&Terra
Share a natural, artisanal production process. Aix&terra Manufacture creates and reinvents recipes from the best Provencal know-how.
Fruits, vegetables and truffles grown in Provence, without colouring agents or preservatives and organic: Menton lemon, Figs PDO of Provence, Cavaillon melon, Organic garlic IGP of the Drôme, Tanche olive of Nyons...
"We are artisans and restaurateurs in search of taste and excellence." Marina and Richard, founders.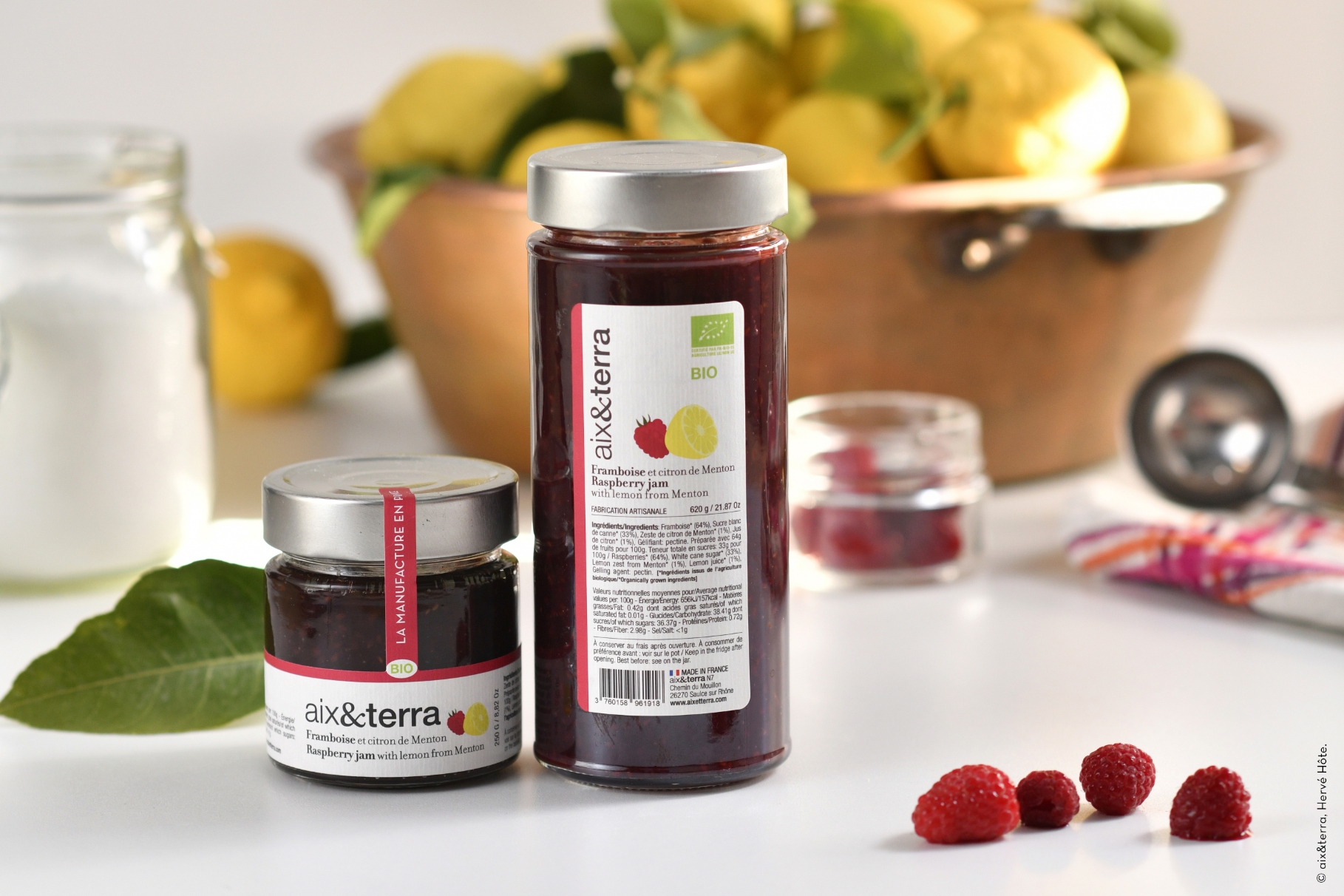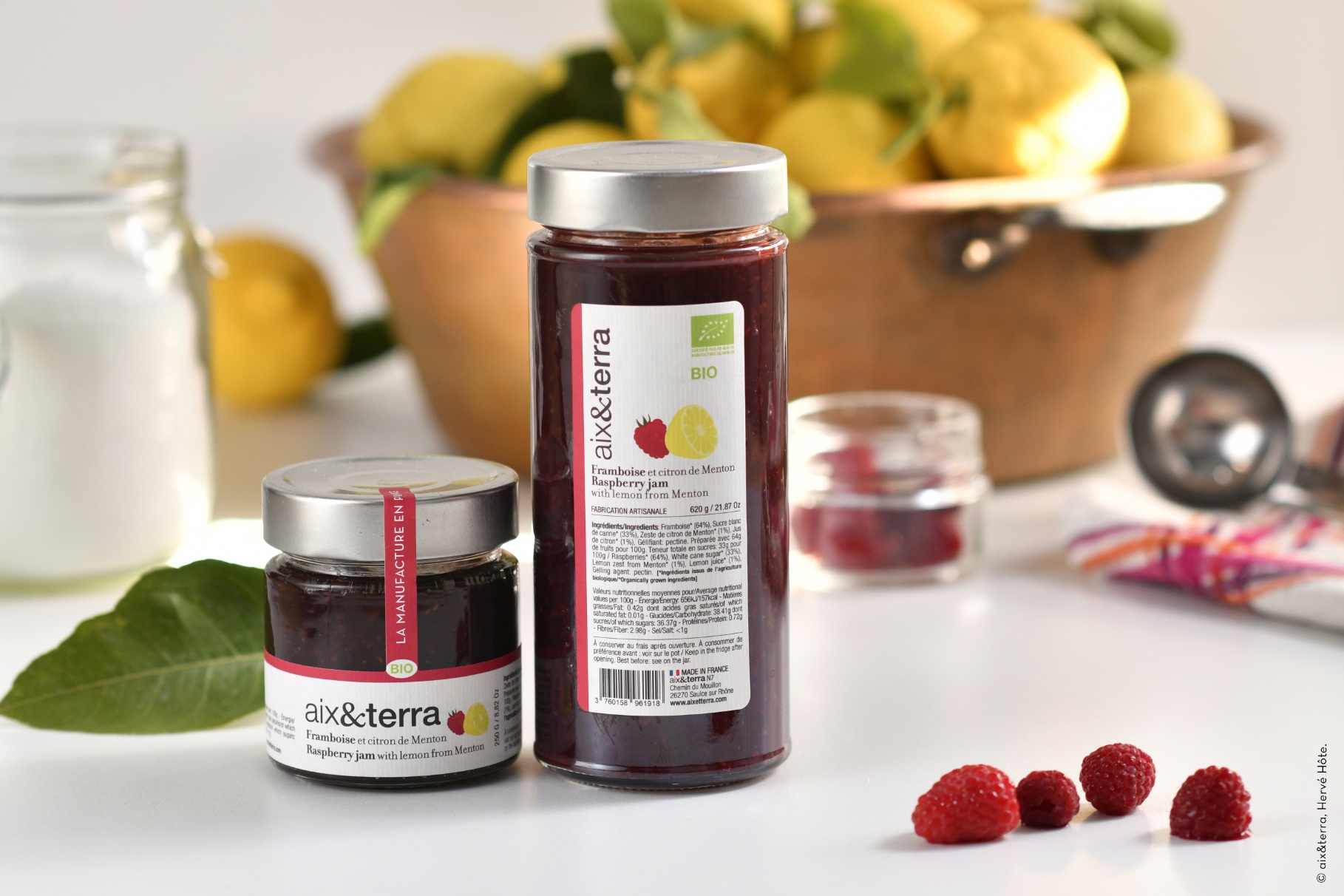 Take advantage of our made in France leisure facilities to challenge yourself and have fun. Congratulations to our partner who has just celebrated its 75th anniversary and for whom we appreciate: quality, durability, Made in France manufacturing and its commitments!
As a member of France Vélo Tourisme*, Mercure Cannes Mandelieu is delighted to share with you its welcome offer for cycling tourists. For further information, please contact us.
*A general interest association bringing together private and public professional actors, with a view to making cycle tourism in France a leading sustainable tourism sector accessible to all.