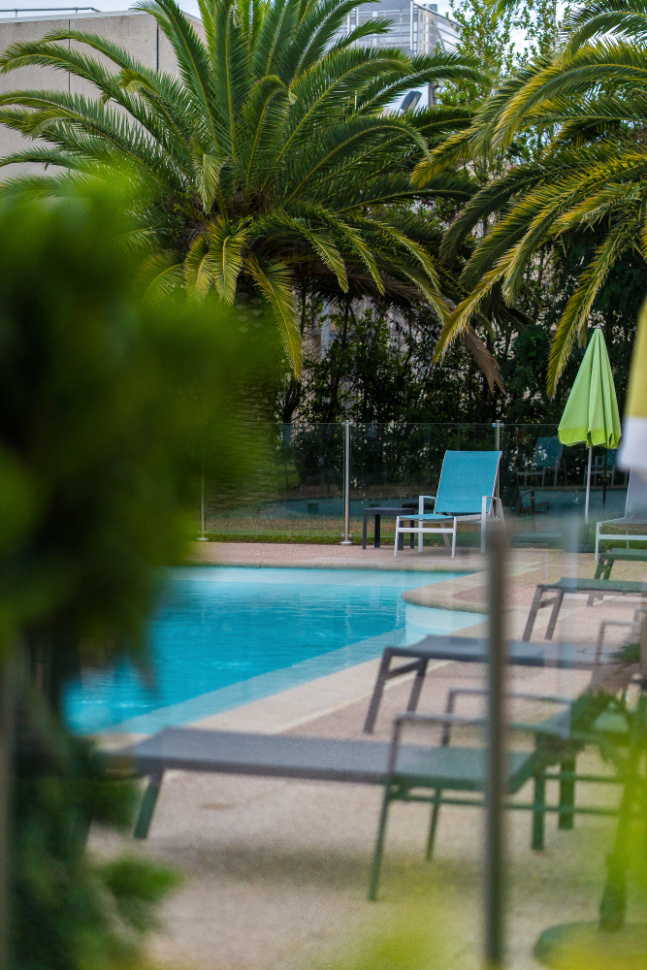 The swimming pool, the blue sky...
The clear blue of the pool, the deep green of the gardens, the palm trees rustling lightly in the wind, the Esterel in the distance... what more could you ask for while lying in the sun!
The entire Côte d'Azur spreads its aura under the parasols of the Mercure Cannes-Mandelieu. Take time to think about yourself, to meditate, to feel relaxed in a place designed for your well-being. Here the holidays never end.