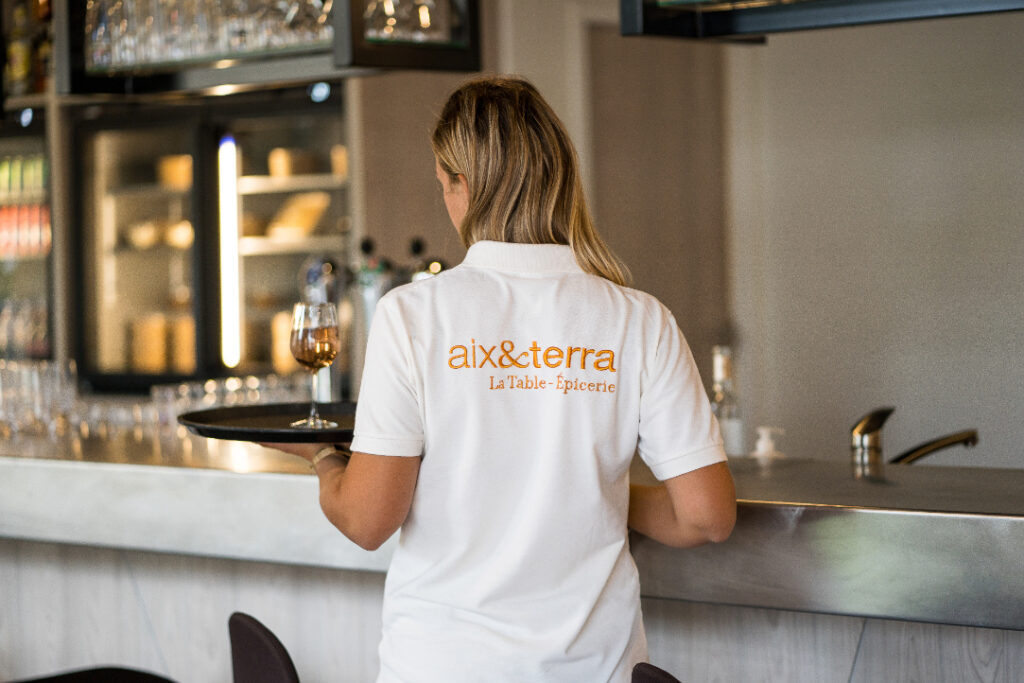 Open space, design and comfort
At the bar, in one of the lounges or on the terrace by the swimming pool, holidays have a taste of happiness and a dolce vita atmosphere.
Enjoy a cold drink, the signature Azureen cocktail, or a selection of fine Mercure wines.
Our terrace under the Côte d'Azur sky is the ideal place to meet, share and discuss over a drink.
6.30am - 11pm
From 1 May to 30 September: 7 days /7
From 1 October to 30 April: Monday lunchtime to Friday lunchtime.
"Very good reception, fast check-in, easy parking, nice hotel, well laid out with a nice pool surrounded by a nice terrace. The proximity of the airfield does not disturb the quietness of the hotel. "
"Excellent hotel services. Attentive, available, welcoming and competent staff. Varied restaurant menu and very good quality cuisine. "
"Pleasant hotel, staff with a good service spirit, attentive to the customer and very responsive."