The Aix&Terra Table-Grocery
In the dining room or on the terrace, an invitation to a gourmet journey
Our restaurant, ideally located in Cannes-la-Bocca, between Cannes and Mandelieu, invites you to discover a fresh cuisine. The chef offers you a menu that evolves with the seasons, combining colours, tastes and flavours of Provence.
You will benefit from an air-conditioned room and a terrace overlooking the swimming pool. La Table-Epicerie Aix&terra is also the perfect place for a lunch with family and friends, a romantic dinner or a business meal in a pleasant and colourful atmosphere.
The restaurant is open 7 days a week from 1 May to 30 September. It is closed at weekends (from Friday evening to Monday lunchtime) from 01 October to 30 April.
There is a large parking area available for a fee.
A la carte:
Lunch: 12pm-2pm / Dinner: 7pm-10pm
From 1er May to 10 September: 7 days /7
From 11 September to 30 April: Monday lunchtime to Friday lunchtime.
Depending on your wishes, sanitary or other constraints, you can opt for :
The breakfast buffet, Restaurant Table-Epicerie Aix&terra
The breakfast box to take away or the room service tray, to be reserved the day before
Coffee, tea and hot chocolate at the Bar
Did you know? Our buffets are equipped with breath guards & allsafe; they highlight our partners, located nearby, for a balanced and varied moment, salty and sweet. Discover also our "Bakery" style cabinet space. To reduce any waste, thanks to our partner PHENIX, a French 100% and social enterprise recognised as being of public utility.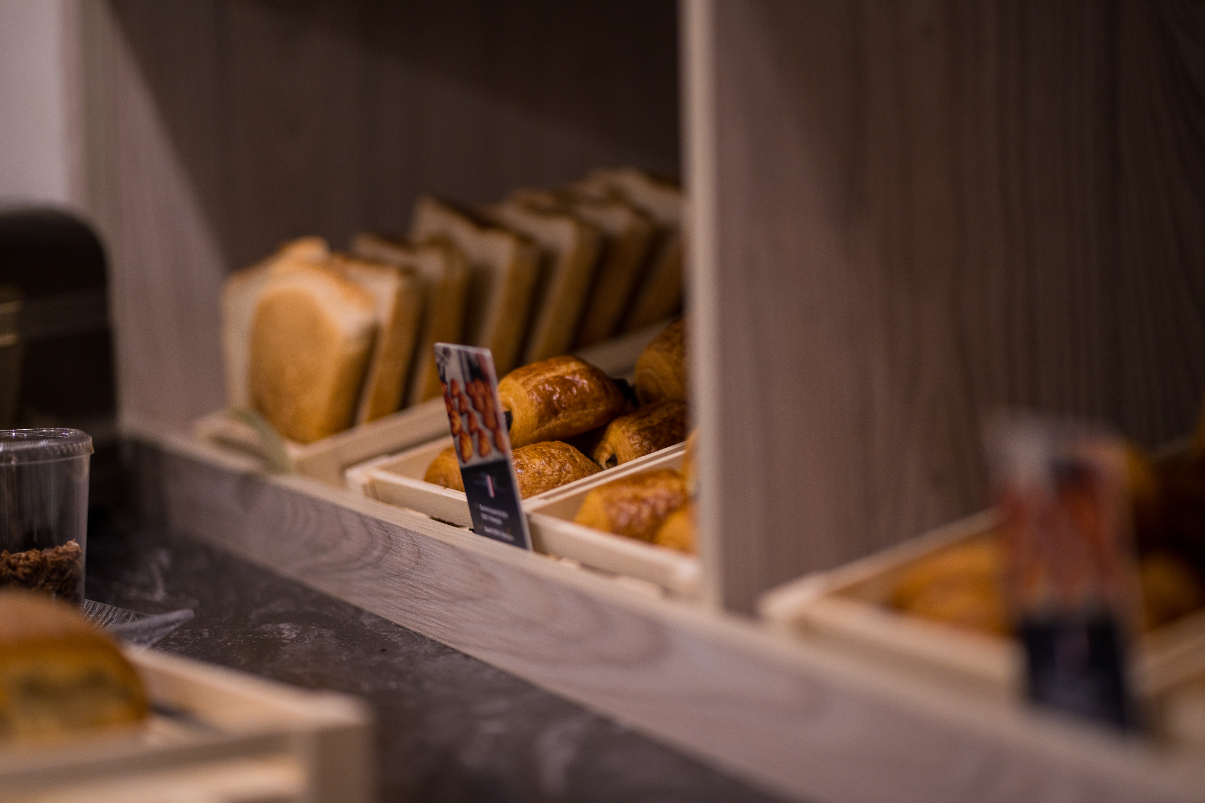 "Very good reception, fast check-in, easy parking, nice hotel, well laid out with a nice pool surrounded by a nice terrace. The proximity of the airfield does not disturb the quietness of the hotel. "
"Excellent hotel services. Attentive, available, welcoming and competent staff. Varied restaurant menu and very good quality cuisine. "
"Pleasant hotel, staff with a good service spirit, attentive to the customer and very responsive."