The Aix&Terra Table-Grocery
In the dining room or on the terrace, an invitation to a gourmet journey
Our restaurant, ideally located in Cannes-la-Bocca, between Cannes and Mandelieu, invites you to discover a fresh, healthy and balanced cuisine. The chef offers a menu that changes with the seasons, combining colours, tastes and flavours of Provence.
You will benefit from an air-conditioned room and a terrace overlooking the swimming pool. La Table-Epicerie Aix&terra is also the perfect place for a lunch with family and friends, a romantic dinner or a business meal in a pleasant and colourful atmosphere.
There is ample paid parking and you can book your table online from the end of October.
A la carte:
Lunch: closed / Dinner: 7-10pm
Monday to Friday inclusive, closed for lunch and weekends
Depending on your wishes or constraints, you can opt for :
The breakfast buffet, the express breakfast at the bar or the room service tray, to be reserved the day before.
Our buffets are equipped with breath guards and are allsafe; they highlight our partners, located nearby, for a balanced and varied moment, salty and sweet. Discover also our "Bakery" style furniture area.
To reduce waste, we are a partner of Phénix, a French social enterprise recognised as being of public utility.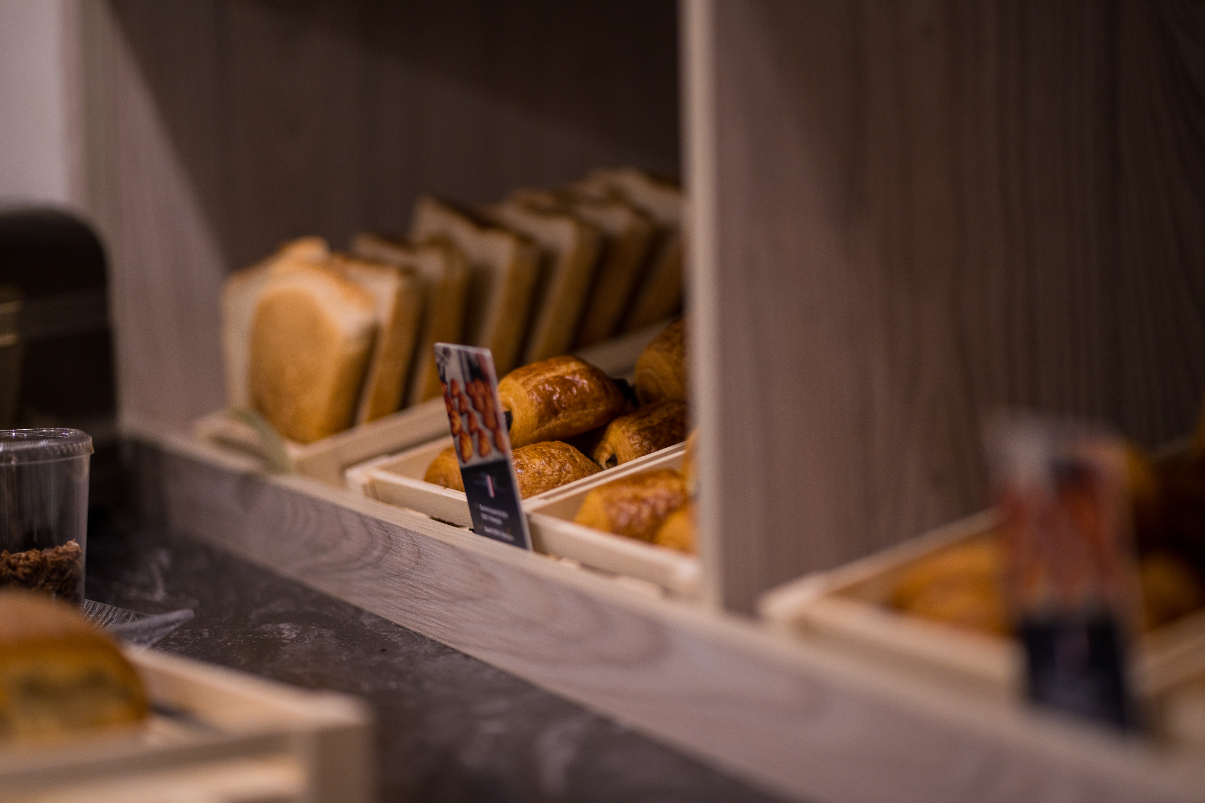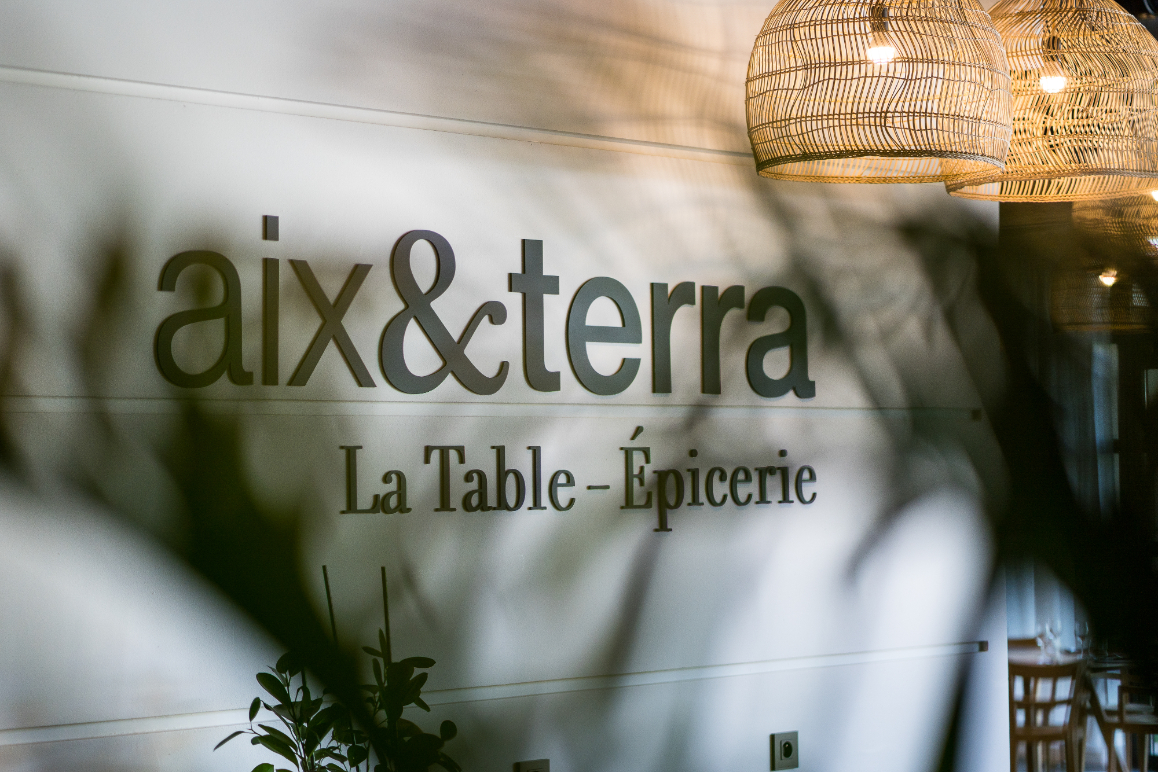 Richard and Marina Alibert are the founders of the Table-Épicerie Aix&terra. A concept based on a convivial bistronomic experience on the theme of Provence. The aim is to "share the taste of Provence". How? By sourcing their own ingredients from the best local producers in Grande Provence. Then, by elaborating their recipes in their artisanal and family-run factory. Finally, these same recipes are added to the dishes in the various grocery shops. With the possibility, each season, of buying these products in the shop and sharing with customers the recipe cards for the dishes served so that they can make them themselves, at home.
THE MAnufacture aix&terra
50% Organic. Made in France. Natural
These ingredients, sourced from the best local producers in Grande Provence, are processed by the Aix&terra craftsman, with the strictest respect for the product, without colouring or preservatives! As a reward, the factory has been a member of the Collège Culinaire de France since 2021! Discover this work in video.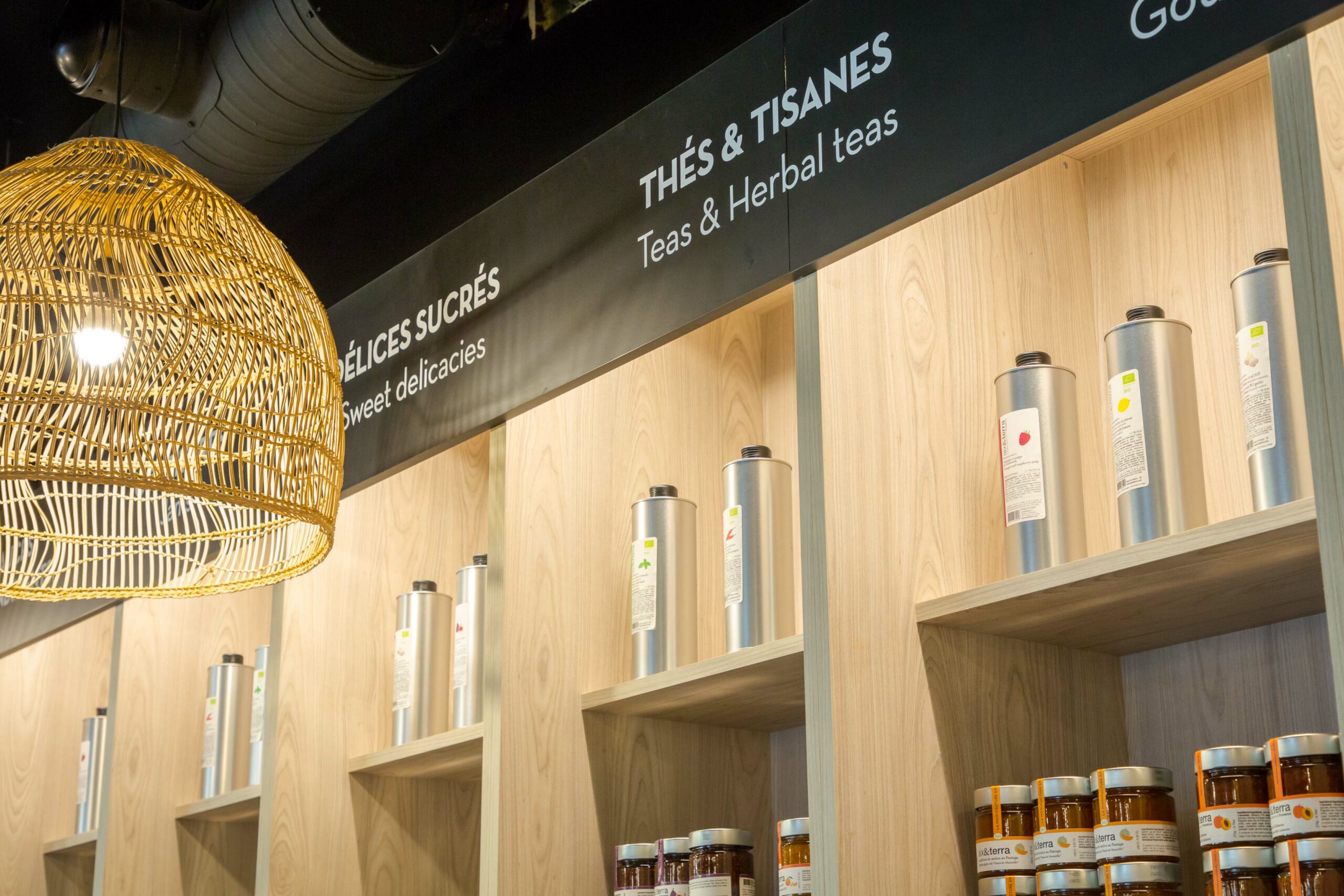 "Very good reception, fast check-in, easy parking, nice hotel, well laid out with a nice pool surrounded by a nice terrace. The proximity of the airfield does not disturb the quietness of the hotel. "
"Excellent hotel services. Attentive, available, welcoming and competent staff. Varied restaurant menu and very good quality cuisine. "
"Pleasant hotel, staff with a good service spirit, attentive to the customer and very responsive."